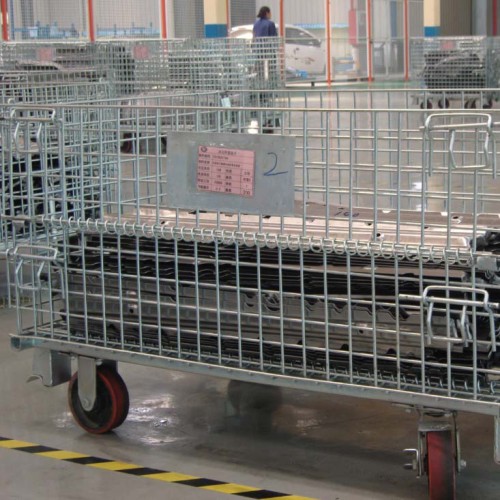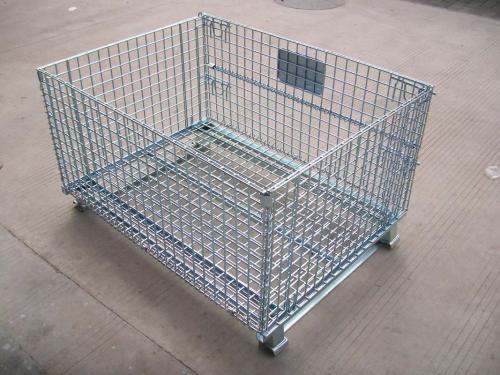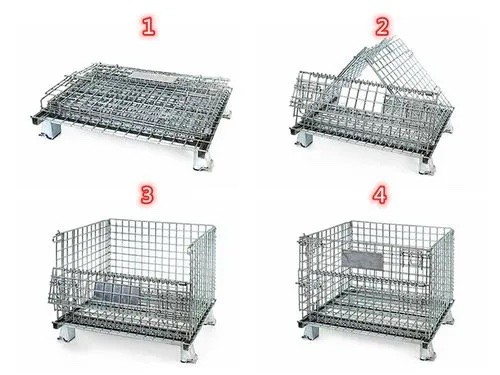 Wire container China Logistic Equipment
Item specifics
Material

Steel
Port

Xingang Tianjin
Description
Wire container
Wire container are made of high quality cold wire drawing spray welding, forming a mesh of 50*50 mesh, reinforcing reinforcement at the bottom, bent on both sides placed on the shelf beam, to ensure the safety of goods. General load up to 3T, surface treatment for galvanized and plastic spraying treatment.1. Visualization is convenient for management
2. The net type layer plate is firm, strong bearing capacity, easy to clean storage of bulk goods
3. Installation of mesh laminate can be used for storage of 1-3T goods
4. Net laminate installation does not need any tools, can be placed directly between the beams
5. Manual storage, no need for tray storage
6. Net type laminate design prevents objects from falling from the sky
7. The installation of mesh layer plate can make the size of the tray diversified on the shelf.
8. The use of strong wire touch welding, at the bottom of the U channel steel welding pull reinforcement, stronger structure;
9. With the use of heavy shelves, cost saving, reliable display.